A brand new 4 project crochet skills + styling course
from Super+Super
for beginners to improvers to the craft curious alike!
The first in my new on-line class series is Crochet! This course is perfect if you are looking to find a colourful/creative new skill, join a growing crafty community and are inspired by the idea of living a handmade lifestyle.
*Including 4 original crochet projects designed exclusively for this début course + 4 craft hack extras, you will have a summer's worth of crochet goodness at your finger tip!
No need to travel far and wide to join just another dull craft course... the beauty of this on-line class is that you can learn from the comfort of your own sofa, and become a crochet pro in no time at all!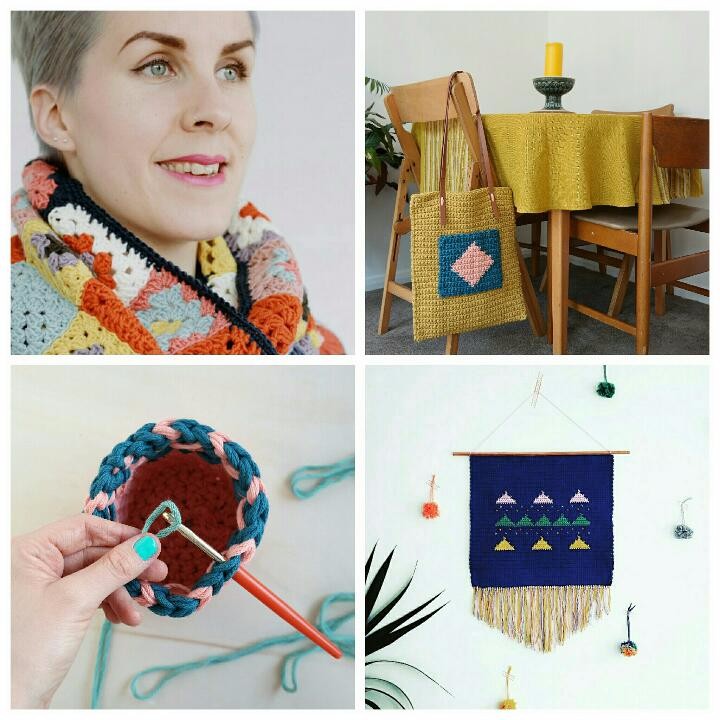 From learning to hold a crochet hook correctly to creating geometric colour work, at the end of each section you will have learnt something entirely new!
This is your chance to become part of a vibrant community of crafters at different levels of expertise joining together to create a collection of gorgeous crochet items.
From foundation techniques to finished projects & styling, each pattern is bright, fun and overflowing with creativity.
Bright chunky cottons and super soft merino yarns are accompanied by fun hack sheets and video tutorials to help you create multi-purpose projects. Play > Learn > Pause > re-watch!
Techniques to get you hooked along with Skype assistance from course creator Amy whenever you need it!
This course is jam-packed with delightful illustrated slides plus printable work sheets to inspire you along the way!
All course members are encouraged to share your new found skills with friends and join our on-line members-only community and share some more.